DADDY'S TWILIGHT BLUE
MERCEDES
BLUE FEMALE
BORN FEBRUARY 3, 5:00 AM
WEIGHT 16 oz

PURE BLUE FEMALE

One Week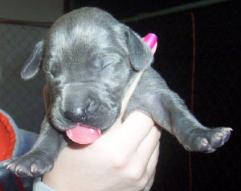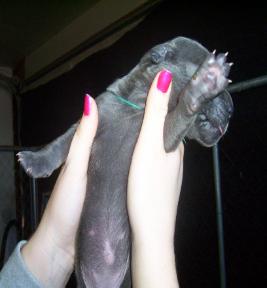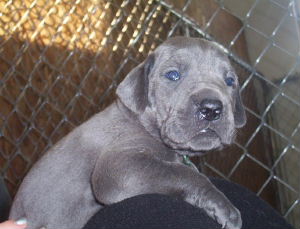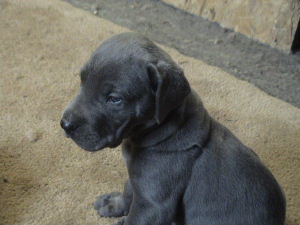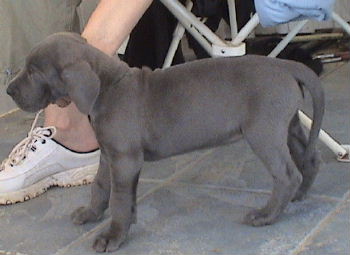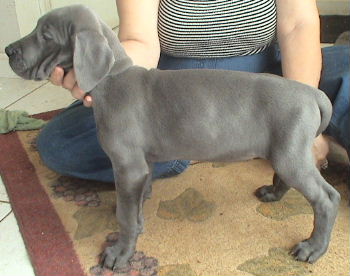 Mercy entered the show ring at 7 months
She was shown in numerous shows
during September and October, ending
with Great Dane Nationals in Lancaster.
She placed 2nd in her class at nationals
and has placed within her class at all
AKC shows.
.
In addition to AKC shows, she is also
being shown UKC where she has twice
taken BOB.

With the whelping to two litters, and the
end of the show season, she is not
entered in any shows at this time. We
will resume her show schedule in
February.

5 Months

10 MONTHS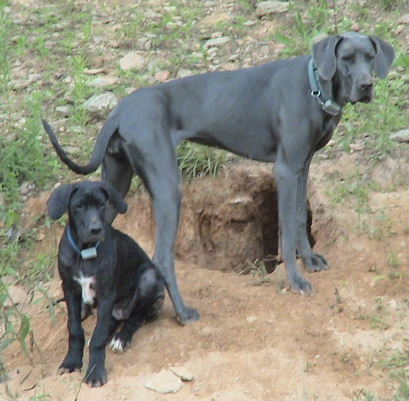 17 MONTHS

1 YEAR

20 MONTHS

2 YEARS

Mercy has been health certified for
Heart - Normal
Hips - Penn Hip
Thyroid - Normal
CERF

3 Years, 7 months

Mercy is from our litter between
Twilight's Moose Lewis and Twilight's
Baby Blue. To see her pedigree, you
may visit the following links

Moose is from Andre and Jenna